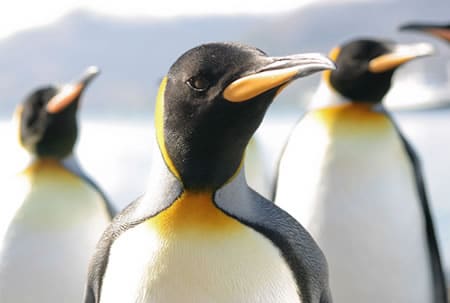 Adopt a penguin and receive
A gift pack with a full colour poster, a booklet with information about your penguin plus a map to show you where you can see penguins at Sealife Centres.
A registration form to adopt the penguin for 12 months.
Once the gift has been registered the recipient will get a personalised certificate, a ticket to see the animal at a Sealife centre in the UK, and follow up newsletters.
Did you know?
Penguin's are known for their athletic swimming but did you know they used to be able to fly? It's a skill they've lost over the last million yearsor so as we guess they decided water was more fun!
In fact their eyesight is better underwater than when they are out on the snowy land. Good news for when they are diving for food for the family.
Penguins are partially to eating a bit of snow – we hope they avoid the yellow stuff!
udopt it because
Your gift will help Humboldt penguins at  three Sealife Centre around the UK.
You get to visit a real life penguin at a Sealife Centre.
When you adopt an animal as a gift you are helping to spread awareness about penguins and related conservation issues.
Adopt a Penguin Gallery
Find Me a Gift work is one of the UK's leading gift websites and they work directly with charities to offer adoption gift packs as a way to help protect endangered animals. Choose from a range of animals from charities such as such as Sealife, Polar Bears International and Falklands Conservation.
http://www.findmeagift.co.uk/
Delivery information
Free delivery: on orders over £40.00 when you use voucher code "standard" at checkout.
Standard Delivery £3.95: same day dispatch and will arrive within 2 - 5 days.
Next Day Delivery £6.95: order must be placed by 4pm Monday - Friday.